Welcome to Kaya Salon and Spa
Our team of stylists, estheticians, and nail artists are passionate about making you feel and look your best. We also want to make sure you enjoy your visit and relax while we pamper you - that's our job and we love it.If you're looking for a new hairstyle that accentuates your best features, a gorgeous bridal style for your perfect wedding, or gentle but effective skin treatments to help erase years, we are here to consult and help you look and feel amazing.Our reputation depends on your satisfaction with our services, and we always want to make sure you leave the salon feeling better about your appearance and happy with the results. We look forward to serving you.
Special Gifts & Cards
Specials gifts for our special guests
We Specialize in
Areas we are expertised in
Kaya Salon - A definitive spa collection
We support the products from Industry standands and which are in great demands within our clients.
Meet Our Experts
The people of Spa wellness behind us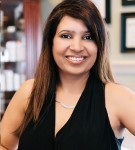 Kavita Singh
Owner and Beauty Therapist 8 Years Experience in Kaya Salon and Spa
Email : ks9653@gmail.com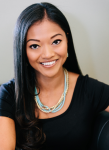 Violet Tran
Beauty Therapist 8 Years Experience in Kaya Salon and Spa
Email : yourname@domain.com
See More
Latest Blog
We love to share our Story & Experience
Our Pricing Plans
Choose your best plan & package here
Testimonial
What our clients have to say
"I love being here, everyone is genuinely nice and just doing our own thing then we are out. No drama, we leave dramas at home."

- A L S

"Kavita is AMAZING. I've been going to her for 4.5 years, and even drove back for appointments when I lived in Charlotte. I won't let anyone else touch my eyebrows (she's a threading master!), and does all my laser, waxing and facials too. Plus, she's just the sweetest person so she's fun to see!."

- T H

"Awsm place Ladies worked there are extrm talented"

- N V

"I have loved absolutely every single experience I've had at Kaya Salon and Spa! The minute you walk in, you immediately feel a sense of calm.Kaya is a beautiful place to go and be pampered! Kavita always treats me like a queen and makes my experience peaceful and relaxing. I absolutely love having my eyebrows threaded!From multiple bad experiences with waxing, I knew I had to find an alternative. Threading has been the perfect solution! Every time I leave Kaya, I feel like I've had a face lift! I am so lucky to have discovered Kaya Salon and all the wonderful things they have to offer!"

- M H