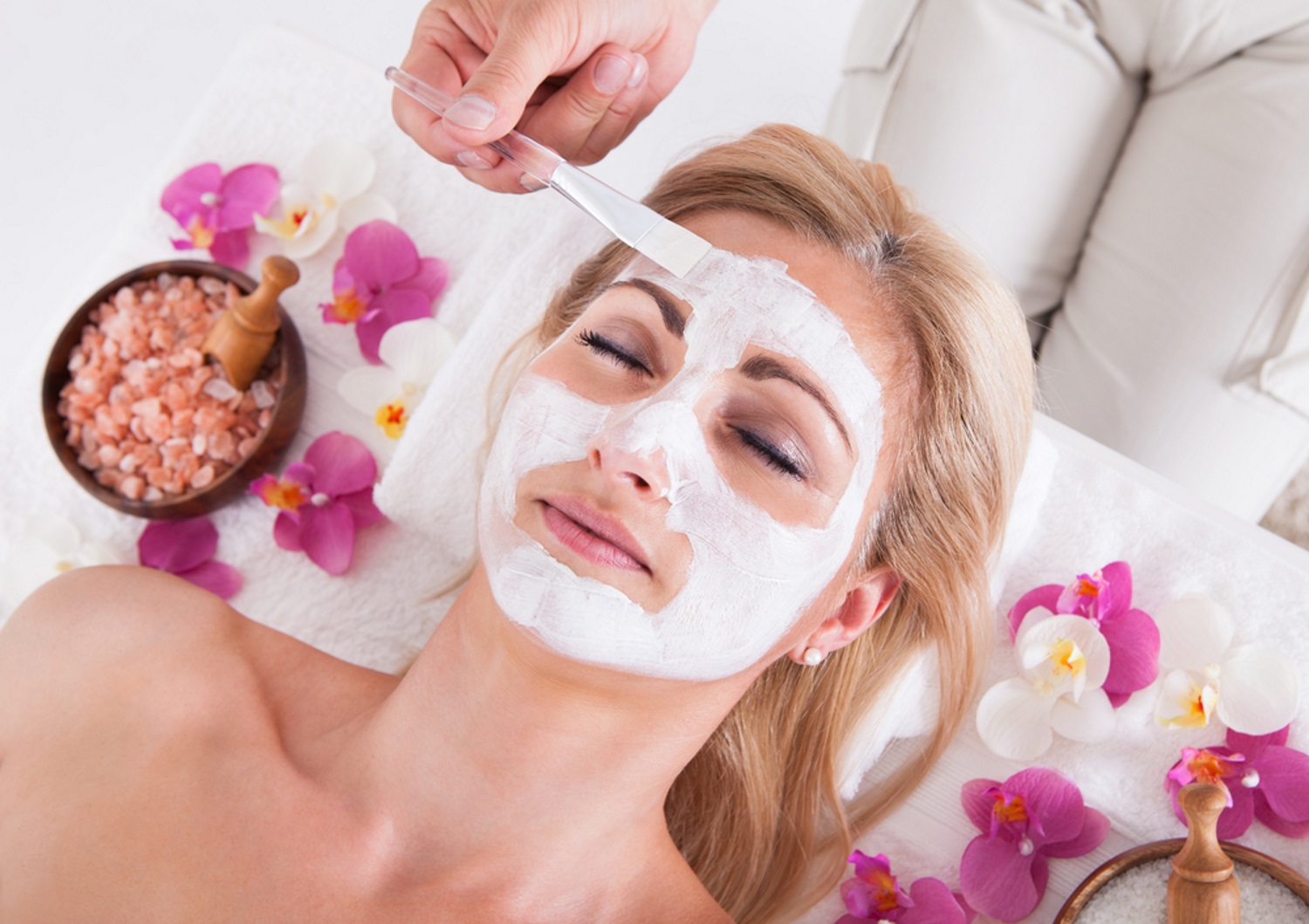 Source  –TOI- 5 Mistakes to Avoid
Every young woman dreams of being a glowing bride on her special day. She visualises herself with the perfect outfit, stunning accessories, fabulous make-up, and of course radiant skin. As soon as the wedding date is set, she embarks on a mission with meticulous planning to ensure that she can bring this vision to life.
However, with elaborate marriage planning comes great stress and it's hard to keep your skin at its best. And, in the quest for dewy, fresh and glowing skin, you could end up making skin care mistakes. Here are five common mistakes that every bride should avoid:
Diet
Though brides follow diets and are particular about their food intake, many are not aware of the impact of foodstuffs on the pH balance of their body. Foods that lower the pH levels such as carbonated drinks, alcohol, sugar, and egg yolks are acidic. While green vegetables, turmeric, chia seeds and lemon are alkalising in nature and help in balancing the pH levels of the body. Imbalanced pH levels result in skin inflammation, extreme sensitivity, and acne break outs. Ensure that your diet has a 70:30 ratio for alkaline to acidic food to maintain the pH balance
Soaps / cleansers
Cleansers that have a pH level of 9 and above are alkalising and disrupt the protective layer of the skin also known as acid mantle. This results in skin losing the important oils, drying out and getting scaly. Cleansers that are acidic could cause sensitive skin that is prone to irritation. Thus, it is very important to use a pH neutral soap that does not affect the acid mantle of the skin. Dermatologist Dr Amee Daxini says, "To maintain skin's acid mantle and preserve its natural balance, it is recommended to use a moisturizing soap that is pH neutral (having a pH level of 7). I recommend using Dove Beauty Bar, as it is pH neutral and has 1/4th moisturizing cream that hydrates and nourishes your skin."
Facials / treatments
Very often the lure for glowing skin is so great that brides-to-be get carried away by facials, peels and chemical treatments that are available. These are a big no – no especially if you have never done them before. Wedding is the most stressful time in anyone's life, a bad facial while stressed will almost always guarantee a break out. In reality, your quick fixes may be doing more harm than good. Don't dive into a treatment right before your wedding; instead, stick to gentle, simple products, and use them every day.
Not wearing enough sunscreen
To protect skin from the sun's UVA and UVB rays and to keep dullness and tanning at bay, wearing a sunscreen is a must. However many a times, the amount of sunscreen applied is not sufficient to give adequate protection. Apply a dollop of sunscreen on your face. Moreover, sunscreen's effect generally diminishes after being out in the sun for a couple of hours. You need to reapply the sunscreen every two hours to stay protected for longer. Opt for the Lakme Sun Expert SPF 30 as it blocks 97 per cent of the sun's UV B rays and protects the skin from damage due to sun exposure.
Not moisturising enough
Skin care actually begins in the shower. Ordinary soaps strip your skin of moisture. Thus, using a mild cleanser enriched with moisturizing cream ensures your skin is being replenished with moisture every time you shower, resulting in healthy glowing skin over time. A good option is using Dove that has 1/4th moisturizing cream and doesn't dry your skin like ordinary soaps do.